BSC Rowing Regatta
25th June 2022, 08:30 - 12:00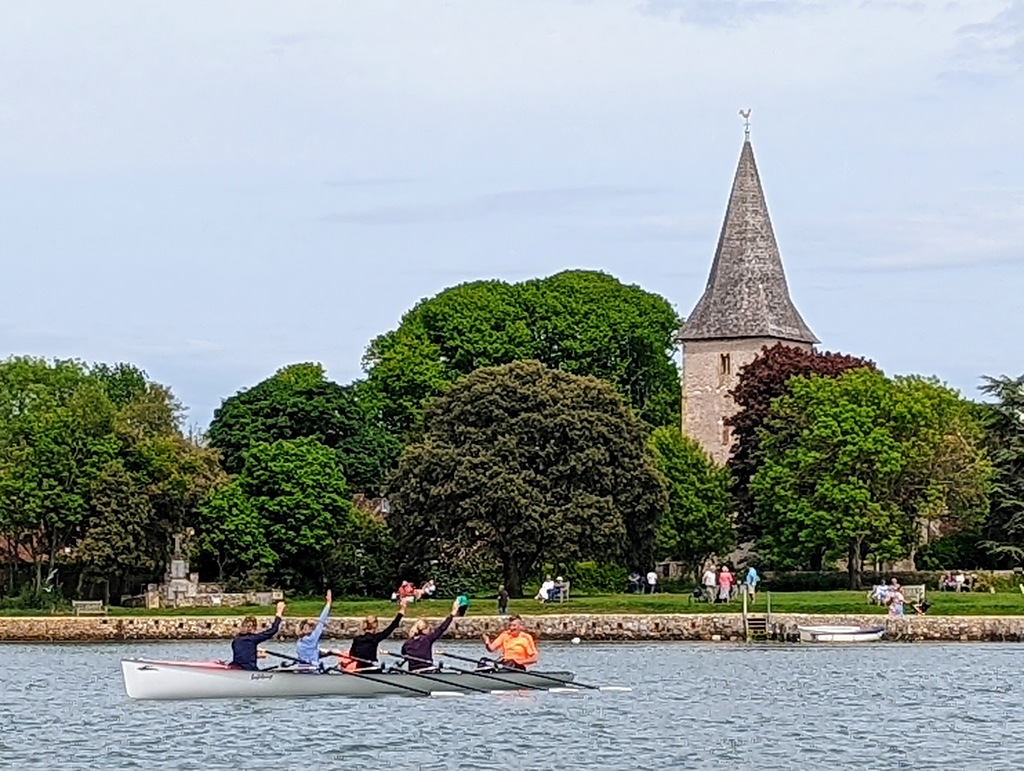 BSC's first ever rowing regatta
A fun morning of rowing followed by a BBQ on the terrace.

The spirit of the day is fun on the water, but organisation and being ready with your crew on your boats when required will be essential! Races will start from Bosham Quay and courses will be set subject to conditions on the day. There will be plenty of opportunity for spectators to watch from the shore. Non competing spectators must be listed on the booking.
We welcome all coxed coastal rowing boats to the competition. All participants must be over the age of 18.
If time and conditions permit after racing, in the all-encompassing spirit of rowing, we would like rowers to experience rowing other boats. so there may be opportunities for rowers to jump into other boats. Coxes will stay with their boat. This is up to owners of the boat and their coxes. All rowers should be experienced if looking to get into another club's boat.
Tickets are £10 per rower/cox. Enter under 'Tickets' below.
Timings:
08:30 - Coxswains briefing on the terrace at Bosham Sailing Club.
09:00 to 12:00 - Racing from Bosham Quay.
12:00 onwards - BBQ on the terrace (at additional cost). The BBQ is open to rowers, their named guests and all BSC members. The bar will be open.
Conditions of entry:

BSC reserves the right to refuse entry to any boat that does not meet safety requirements at any time before or during the event.
Notice of Race is available under 'Downloads' below.
Coxes are responsible for their boat and crew and must follow the Rowing Instructions issued on the day
Downloads
Last updated 10:23am on 4 December 2023