BSC Member Discounts
---
Laylo Boxed Wines www.drinklaylo.com
Boxed wine, but better than before!
Laylo make award-winning boxed wines, celebrated by chefs and critics including Ben Tish, William Sitwell and Mathew Jukes.
Each three-bottle box stays fresh for 6 weeks once opened, so you can enjoy 'the odd glass' without any waste. Plus, they generate 90% less carbon than glass bottles.
Choose from a curated selection, sourced in partnership with a Master of Wine, in designs inspired by the stories of each of the small-scale producers.
Try a box of Laylo and receive an exclusive 20% discount on your first order, plus next day delivery (pre-6pm) with the code BOSHAM20 at checkout
---
Ashling Park www.ashlingpark.co.uk
Ashling Park, our local vineyard based around 3 miles from BSC, produce delicious award winning wines and sparkling wines. They have recently won the best Sparkling Rosé in the whole of the UK at the Wine GB awards which they are very proud about.
As well as offering tours and wine tastings, Ashling Park has a renowned dining room, offers stays in their lodges and the opportunity to make your own gin at their Gin School. They are delighted to offer BSC members, a complimentary glass of Sparkling Rosé on arrival to anyone booking lunch or supper at Ashling Park.
To receive your complimentary glass, please show your red card on the day.
---
CJ Premium Valeting are a local based valeting and detailing business based in Southbourne Emsworth. We cover a range of services for cars, motorbikes, vans, caravans, trailers and boats.
We are happy to offer 15% off any first time booking and reduced rates for regular maintenance cleans to all members of the Bosham Sailing Club!
'Over the month of July 2022 in addition to 15% off all valeting services to Bosham Sailing Club Members, we are also offering free paint protection to your vehicle worth over £100' See details HERE CJ Premium Magazine Advert 2022 BSC.pdf
(Members must have a full outside valet booked, paid for and completed over the month of July 2022 prior to the free offer of paint protection being added).
Please see our latest services and price list below:
Contact info:
Call: 07510 991460
Email: cjpremiumvaleting@outlook.com
Facebook/Instagram: @cjpremiumvaleting
---
Tailored Luxury Travel is traditional travel agent, no call centres. We are here to do all the work for you to arrange your holiday anywhere in the world.
Our offer for you. Book a holiday over £3K and we will provide a FREE private transfer to and from the UK airport.

Below is our website link.
See Some Amazing Luxury Holidays (tailoredluxurytravel.com)
Why Book with us?
Holidays tailored to meet your every need
ABTA & ATOL protected holidays
Flexible terms and low deposit
Competitive pricing
Part of Hays Travel Ltd
Access to 500+ suppliers
Independent & impartial advice
Your own Holiday Designer is available 24/7 so you only deal with one person
With us it is as simple three steps.
1.Explore what type of holiday you are looking for
2.We plan your holiday
3.Book & Go
Call us today on (01243) 974030
---
Rooster Sailing BSC customised kit
Please order directly from the Rooster website using this link to place your order.

Please note that junior sizes are available on most products.
Use the drop down size menu to see the junior size options available.
---
Trafalgar Group:
Boat Club (a membership scheme where you have access to boats, without any of the hassle of owning one): When you sign up to a 12 month membership get one month free or get a powerboat level 2 qualification free.
Thornham Marina: 1 month free berthing during September & October when you book a winter package.
In both cases, please quote Bosham Sailing Club in order to receive this offer.
---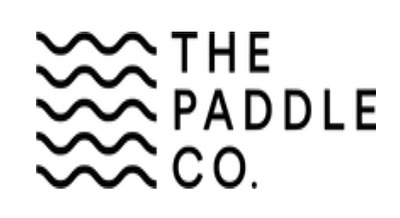 The Paddle Co. was founded by two friends from West Sussex with the aim of reducing the high cost of paddle boarding. We believe everyone should have access to paddle boards at a reasonable price.
That's why we've taken it upon ourselves to produce a high quality board that gives everyone the opportunity to paddle! Our aim is to become one of the most trusted UK ISUP brands.
Paddle Co have generously offered BSC members 10% off their full range when using code BSC.
---
After working for the past decade with notable jewellery designers and retailers in Mayfair, Brooke has the knowledge, contacts and passion to create beautifully designed and crafted jewellery. With a keen eye for the finer details, each element is considered to ensure the finished piece is loved for years to come.
Using esteemed UK-based craftsmen, Brooke can source your perfect gemstones and bring your ideas to life in the finest precious metals. Also offering a redesign service, Brooke can transform unworn jewels into something you will love anew.
All this is done in the most transparent way so you are always in charge and guided by Brooke, from first ideas to handover of your finished piece. Because you deal directly with Brooke, she can guarantee the most personal service at all times.
Up to 15% discount on bespoke commissions for BSC Members or referrals.
Email Brooke Murray: Hello@brooke-m.com

---
The Boating App.
Spend more time boating and less time below with charts and tables. Navigation made simple.
Please click the link below to see your BSC members offer
---
Last updated 22:01 on 16 January 2023