BSC Member Discounts
CJ Premium Valeting are a local based valeting and detailing business based in Southbourne Emsworth. We cover a range of services for cars, motorbikes, vans, caravans, trailers and boats.
We are happy to offer 15% off any first time booking and reduced rates for regular maintenance cleans to all members of the Bosham Sailing Club!
Please see our latest services and price list below:
Contact info:
Call: 07510 991460
Email: cjpremiumvaleting@outlook.com
Facebook/Instagram: @cjpremiumvaleting

---
Ashling Park: Receive a complimentary glass of delicious cuvee sparkling wine when booking an a la carte meal at Ashling park before the end of September. Please mention Bosham Sailing Club at the time of booking and show your red card on the day.
---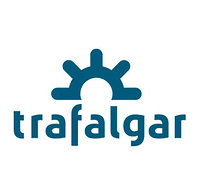 Trafalgar Group:
Boat Club (a membership scheme where you have access to boats, without any of the hassle of owning one): When you sign up to a 12 month membership get one month free or get a powerboat level 2 qualification free.
Thornham Marina: 1 month free berthing during September & October when you book a winter package.
In both cases, please quote Bosham Sailing Club in order to receive this offer.
---
The Paddle Co. was founded by two friends from West Sussex with the aim of reducing the high cost of paddle boarding. We believe everyone should have access to paddle boards at a reasonable price.
That's why we've taken it upon ourselves to produce a high quality board that gives everyone the opportunity to paddle! Our aim is to become one of the most trusted UK ISUP brands.
Paddle Co have generously offered BSC members 10% off their full range when using code BSC.
---
After working for the past decade with notable jewellery designers and retailers in Mayfair, Brooke has the knowledge, contacts and passion to create beautifully designed and crafted jewellery. With a keen eye for the finer details, each element is considered to ensure the finished piece is loved for years to come.
Using esteemed UK-based craftsmen, Brooke can source your perfect gemstones and bring your ideas to life in the finest precious metals. Also offering a redesign service, Brooke can transform unworn jewels into something you will love anew.
All this is done in the most transparent way so you are always in charge and guided by Brooke, from first ideas to handover of your finished piece. Because you deal directly with Brooke, she can guarantee the most personal service at all times.
Up to 15% discount on bespoke commissions for BSC Members or referrals.
Email Brooke Murray: Hello@brooke-m.com

---
The Boating App.
Spend more time boating and less time below with charts and tables. Navigation made simple.
Please click the link below to see your BSC members offer
Last updated 08:54 on 20 October 2021