RYA Youth Stage 3+4
16th - 20 August, 09:30 - 16:30
RYA Youth Stage 3
This course focusses rigging a sailboat, launching and recovery, sailing techniques including upwind/downwind sailing, capsize recovery and sailing theory and skills.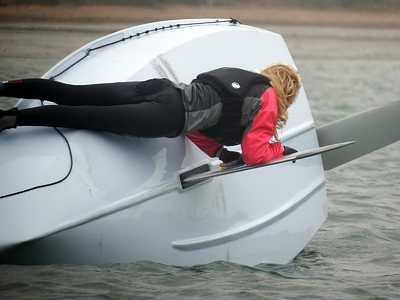 RYA Youth Stage 4
This course further develops skills and knowledge from Stage 3 but now in a double handed boat which includes launching and returning to a beach, jetty or mooring and sailing a crewed dinghy around a triangle in moderate conditions as well as manoeuvres such as man overboard.
Mixed household sailing is OK and course participants should be aware of, and understand, the RYA guidance in regard to mixed household:
https://www.rya.org.uk/SiteCollectionDocuments/clubs/RYA%20Sailing%20%26%20Racing%20in%20Mixed%20Households.pdf
Club boats will be available to use free of charge.

Book
This event has sold out, however you may still place bookings to be added to the waiting list. You will not be charged for your booking unless a space becomes available.
Tide times
16 August 2021

↑HW 05:47 4.2m
↑HW 18:23 4.2m


17 August 2021

↑HW 06:54 4.0m
↑HW 19:30 4.1m


18 August 2021

↑HW 08:11 4.0m
↑HW 20:45 4.1m


19 August 2021

↑HW 09:36 4.1m
↑HW 21:57 4.3m


20 August 2021

↑HW 10:47 4.4m
↑HW 22:56 4.5m

Tide data for Chichester
Last updated 12:07pm on 2 March 2021