RYA Youth Stage 3+4
2nd - 6 August, 09:30 - 16:30
Entry requirement: sailing skills to the standard of RYA Stage 2. Use of club boats will be available as part of the course

RYA Youth Stage 3
This course focuses on rigging, sailing theory, launching and recovery, building confidence in a range of sailing techniques on all points of sail and capsize recovery.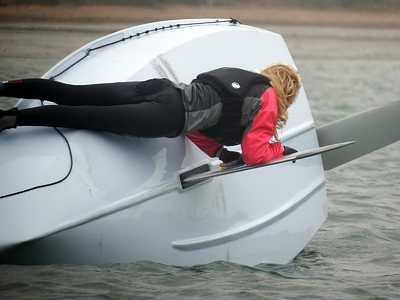 RYA Youth Stage 4
Stage 4 focuses on transferring pre-learnt skills, techniques and manoeuvres to sail crewed boats, enhance rigging, launching, recovery and practical skills to recover a man overboard.
Course participants should be aware of, and understand, the RYA covid-19 guidance in regard to mixed household sailing.
Book this event
This event has sold out, however you may still place bookings to be added to the waiting list. You will not be charged for your booking unless a space becomes available.
Tide times
2 August 2021

↑HW 06:50 3.8m
↑HW 19:24 3.9m


3 August 2021

↑HW 08:03 3.7m
↑HW 20:37 3.8m


4 August 2021

↑HW 09:21 3.8m
↑HW 21:44 3.9m


5 August 2021

↑HW 10:22 4.0m
↑HW 22:35 4.1m


6 August 2021

↑HW 11:09 4.1m
↑HW 23:16 4.2m

Tide data for Chichester
Last updated 10:02am on 27 May 2021