BSC Newsletter 25th May 2022
Published 15:47 on 25 May 2022
---
Bosham Masters last weekend!

Conditions ranged from challenging to champagne sailing for the 50 or so boats that took part in this year's Bosham Masters. Held last Friday, Saturday & Sunday sponsored by Stride & Son.
Around 80 sailors, some visiting from other clubs and competing in the Yachting World Dayboat Open championship, enjoyed not just close racing under blue skies but plenty of fun ashore as well.
Izzie Lee was awarded overall Bosham Masters trophy; for full details and other trophy awards see here.
Thanks to Bob & Lyn Murray plus all those who were involved in making the event such a huge success.
---
Junior Regatta this Sunday!
If you haven't already, please enter online here for the BSC Junior Regatta. For the Whatsapp group updates please join here.
It promises to be fun filled day with prizes to be won and a great Junior Week qualification and practice opportunity.
Teas, coffees and pastries will be served from 09:00. We look forward to seeing you then.
---
Hu Bay Satay this Sunday!
Local Bosham resident Mike Hoebee is coming to the terrace this Sunday from 12.30 - 15.30 with his incredible tricycle conversion serving a selection of his popular dishes.
Please see here Menu 290522.pdf to view the menu. No pre-bookings required.
There will also be a selection of Caroline's ice cream pots available too. Please purchase these at the bar.
---
Feva Open Saturday 4th June
The BSC Feva Open is taking place next Saturday 4th June.
Please see here for more detailed information.
To enter online and to sign up to the event Whatsapp group click here.
---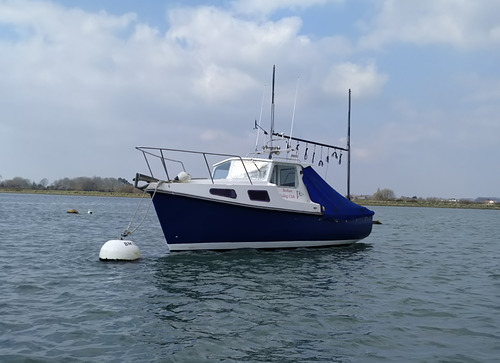 Harbour Cruise
Don't forget the upcoming cruise to explore our beautiful Harbour on Tuesday 14th June.
Scheduled around high tide to ensure easy access on and off the quay, this is an outing for those members who don't have a boat but would like to get on the water. Retired members and guests of members are all welcome.
Club and Flag Officer boats will be used. If you are interested in taking part please contact RC Cruisers at RCCruisers@boshamsailingclub.com.
---
Bosham Village Jubilee Celebrations - Saturday 4th June
As part of the village celebrations next weekend, there's a host of activities taking place on the meadow, including a jazz band.
The Sailing Club will be serving food and drink to members of the public from the main gates between 16:00 and 21:00 and there'll also be a fish and chip van next to the dinghy shed.
The club remains open to all members (the downstairs loo will be available to non-members) and we look forward to seeing as many of you as possible.
---
Plastic Free Accreditation!

BSC is proud to share with our members that we have recently received our Bronze Single Use Plastic Free Accreditation from the Final Straw Foundation and the RYA's Green Blue.
We are massively grateful that our members and staff, over many years, have been working towards making us a greener, more sustainable club and it is fantastic to have this progress recognised by this award.
---
Last updated 08:18 on 26 May 2022