Bosham Sailing Club Regatta 2022
Published 21:09 on 28 Aug 2022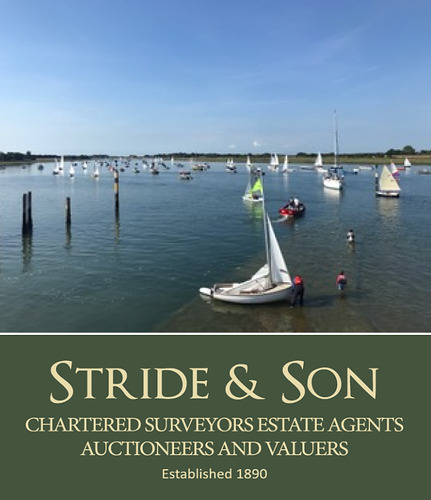 Bosham Sailing Club Regatta 2022
Last Saturday we had almost 150 boats entered for our annual Regatta. With virtually no wind at the start of the day, three committee boats set out with racing to be held from Glad Emma based near Park, Curlew based near Cobnor, and a further committee boat for the Optimists in Cutmill.
The race officers had very challenging conditions but held their nerve and, after delaying the starts for an hour, a sea breeze kicked and racing could get underway. All fleets (other than the Optimists) had one race which lasted around 90 minutes or so and competitors were rewarded with some glorious sailing in 5 -10 knots and sparkling sunshine.
Simon Radford on Glad Emma started the three Itchenor keelboat fleets (Sunbeam, Swallow and XOD), followed by the 18s, Fast Handicaps, Lasers, Yachting World Day Boats and Yawls / Medium Handicaps. For the first time in the BSC Regatta we had a rowing race and Frank McCormack started the rowers from Curlew, followed by the Toppers / Slow Handicaps, Chichester Scows and Tideways. All the fleets (other than the XODs) finished at the Quay, many with spinnakers flying, at the end of a spectacular downwind leg. Meanwhile Tia Bedford set the Optimists, with over 20 entrants, three races in Cutmill.
Many congratulations to all competitors. To see the results, please click here.
An event like the Regatta can only work with the help of an army of volunteers from the club and they were their in droves! It is impossible to name everyone but our sailing team and the BSC office provided support on committee boats and patrol boats, as race recorders and results coordinators and those preparing the fantastic tea.
A final thank you goes to Stride and Sons for providing their generous support for this event.
Last updated 11:34 on 15 September 2022