BSC Newsletter 10th November 2021
Published 16:48 on 10 Nov 2021
---
BSC Annual General Meeting

Just a reminder that this coming Saturday 13th November is the BSC AGM.
The meeting will be held in the Clubhouse at 11am. We look forward to seeing you there but would ask members to be extra vigilant with regards to Covid protocols.
Should you suspect that you may have been in contact with someone with Covid, please do not attend the club.
---
Trophy Returns - Reminder
BSC prize-giving events commence this Saturday 13th so please don't forget to return any trophies to the office (polished and engraved).
13th November BSC & BBC Prize-giving
20th November CDB Prize-giving
27th November SCOW Prize-giving
12th December DINGHY Prize-giving
3rd January CADET prize-giving
See the BSC Calendar for more details here.
---
BSC Optimist Sailors perform well in Lake Garda
Over half-term four keen Bosham Optimist sailors, India and Tom Eastwood together with Zac and Pippa Shepherd travelled to Lake Garda in Italy to participate as part of the International Optimist Class Association (IOCA) team for the Halloween Easter Cup.
The racing with over 450 optimists was hugely competitive with competitors coming from over 15 countries including US, Austria, Poland, Sweden and Germany to name just a few, most of which bought their National team. To find out how they got on and for a full report, please click HERE.
---
Bosham Reach Talks
The next Bosham Reach talk takes place on Wednesday 17th November at 6pm in the Clubhouse and will be available on Zoom - joining details to follow in next weeks newsletter.
Dick Pratt will be speaking, titled "Bosham....a very factory of history" - Momentous Occasions and Bit Parts.
---
Scottish Dancing Tonight!!
Tonight at 19:30 in the clubhouse. We will dance a few favorites and learn a couple of new dances.
All ages welcome and don't worry if you have never done any, you will soon learn, have some fun and some exercise too!

We do hope to see you this evening.
---
Time to get nimble!!!
Every Monday at 5:30pm Peter Haining will be hosting sessions with a focus on mobility and range of motion.
Exercises and stretches which we will build upon each week as we become more nimble. Classes are for all members, of all abilities - in fact the more the merrier!
Booking is however essential via the website. See the next session here.
---
BSC Club Draw Saturdays!
The Club Draw was not won last week and continues to grow!
The rollover is now £330 but you must be in the bar at the time of the draw to win!.
Every Saturday between 7:30pm and 8:30pm.
---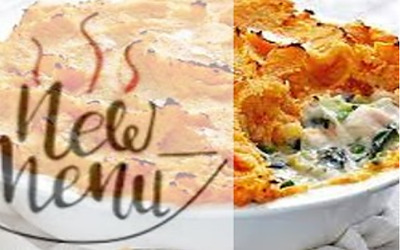 Friday Supper 12th November - Menu Change
Booking for Friday Supper has been extended!
'Plaice' your order before 5pm on Thursday 11th November and join us in the Clubhouse for a Fishy Friday Supper prepared by our beloved Helen Clegg.
Booking details here.
---
Laying Up Lunch 21st November
The BSC 'Laying Up Lunch' will follow the church service, from 1pm onwards on Sunday 21st.
Save yourself all the cooking and washing up and enjoy a Sunday roast with friends and family at the club.
Helen will be cooking up a traditional Sunday roast with all the trimmings leaving you just enough room for one of her scrumptious puds. Book your place here.
---
Gin Tasting at BSC on Friday 26 November
Stephen Marsh, Founder of Pinkster just is coming to BSC on Friday 26 November to host an exciting gin tasting evening.
He'll tease your senses and tickle your taste buds as he guides you through the botanicals of different drinks. An evening not to be missed!
To book, please click here.
---
Let the festivities begin - wreath making
Local florist Maddie McCormack is hosting a Christmas wreath workshop on 2nd December at 6.15pm.
Suitable for all levels. Materials and decorations are provided or alternatively you can bring your own foliage, decorations and ribbon. Designed to hang outside, your mossed wreath should stay fresh for the Christmas period.
If you can't make the workshop, Maddie would be happy to create a wreath of your choice and deliver to you in Bosham. Book here.
---
Junior Week 2022 Save the date!
Bosham Junior Week 2022 will be taking place from Saturday 6 August until Friday 12 August.
A fun filled week of sailing and socials and not to be missed! Please save the date!
If you would like any further information about Junior Week, please contact your Class Captain.
---
Newsletter Note - Sailing Related Items

If you have any sailing related news items that you would like featured in any upcoming newsletters, please email the appropriate Class Captain or Flag Officer.
This is particularly important if you are sailing at external events. Unfortunately we are unable to carry out journalistic style research so we rely on member contributions for these articles.
---
Last updated 11:45 on 13 July 2023