BSC Newsletter 12th January 2022
Published 16:53 on 12 Jan 2022
---
Keelboat racing in the Harbour!
BSC has been invited to field crews in the British Keelboat League youth (U25) round, hosted by HISC on 18th & 19th June and a harbour inter-club competition on 2nd July.
For more information see this link.
To be considered for crew selection please contact RC Dinghies.
---
Cadet Sailing this Sunday 16th
In addition to the IOCA training taking place this Sunday there will be patrol boat cover from 0930-1300hrs (HW 11.10) for any casual sailors wishing to sail.
For full details please see here.
---
Bosham Reach Talk Tonight

Tonight's Bosham Reach Series of Talks will be presented by Vaughan Turney from the RNLI (Royal National Lifeboat Institution).
The talk will be held on ZOOM for any members wishing to participate. Joining details can be seen in this weeks newsletter sent via email.
---
Scottish Dancing This Evening!
We would love to see you tonight at the clubhouse for Scottish Dancing from 19:30pm.
All are welcome. No need to book just come along and join in.
---
BSC Sunday Roast Lunch
Come and join us this Sunday 16th January for one of Helens delicious Roast Lunches.
For more details and to save yourself the cooking and washing up, book your place here.
---
BSC Bridge Supper 25th January
If you are not yet part of the Bridge Club and are interested in joining, please contact Liz Adams.
To see more information and to book your place please follow this link.
---
BSC Ladies Love Lunch

Bookings are now open for the Ladies Lunch on Friday 11th March from 12:30pm.
Come and join us for good company, a glass of bubbly and a delicious buffet from Helen.
For further information and to book your place see here.
---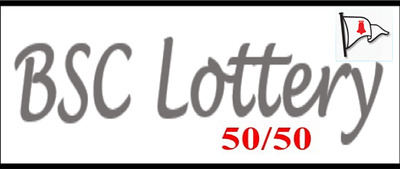 BSC 50/50 Lottery
Whose numbers will be drawn this month?
The Xmas bonus draw made four people very happy, but maybe this is your lucky month. The December lottery will be drawn on Friday January 14 at 7.30pm in the club.
There's not much else to do in January so come and watch Lyn and Sharon spin the barrel.
For more details see here.
---
BSC Club Draw Saturdays!
The Club Draw continued to grow as 2021 came to a close.
The rollover is now £430 but you must be in the bar at the time of the draw to win!
Every Saturday between 7:30pm and 8:30pm.
---
Last updated 12:32 on 24 February 2022