BSC Newsletter 8 September 2021
Published 15:47 on 8 Sep 2021
---
TRAINING!!!
Its peak sailing season the water is still warm(ish), the winds are normally good. Don't forget to book October Half-Term training!! We are running courses for RYA Stages 2/3/4 in Oppies and Fevas, plus coaching for our racing cadets and two days of Feva Harbour racing (in conjunction with ISC and HISC).
Also just added to the calendar:
RYA Day Skipper Theory 13 weeks on a Tuesday evening at BSC through the winter from 4 Jan to 29 Mar 2022, followed by two exams before Easter.
RYA Safety Boat 23 & 24 Sept, learn the skills needed to provide safety cover for watersports.
RYA Powerboat Level 2 16 & 17 Sept plus 30 Sept & 1 Oct.
RYA Adult Dinghy courses - Level 2 on 25 & 26 Sept, Level 3 on 9 & 10 Oct and Start Racing on 16 & 17 Oct.
AndPrivate Tuition Slots Predominantly weekdays around high tide, 3-4 hour sessions with an RYA instructor, for beginner or intermediate or advanced sailors (in club boats or your own boat) or for powerboating. Direct assessment towards RYA sailing or powerboating stages/levels is possible.
To book now, see this link.
---
Amendment to Sailing Calendar
Please note the following amendment to the sailing calendar for the Fast CDB fleet:
Saturday 11th September:
CDB #10 Fast fleet start time is amended to 14.25 (CB). Fasts will have an additional non-series race starting at 13.45 (CB).
Fast CDB :
13:45 Extra Race (start/finish at CB) 14:25 Main Series Race (start CB)
---
Barts Bash 11 & 12 September
Digital wallets out! Racing on Saturday 11th & Sunday 12th will be Bart's Bash, raising money for the Andrew Simpson Foundation (ASF).
The Foundation is inspired by Olympic gold and silver medallist Andrew 'Bart' Simpson MBE, sadly lost in San Francisco Bay whilst on America's Cup campaign.
The ASF mission is to transform lives through sailing. We hope to be able to amass a sizeable donation from members over the weekend.
For full details including race instructions and the donation link (which anyone can use) please see here.
---
BSC Rowing Victory
Valiant, our St Ayles Skiff took to the seas last Sunday in the Round Hayling Island Rowing Race taking home the trophy for the fastest St Ayles Skiff.
Crewed by Debbie Bell, Laura Bradley, Andrea Chamberlain, Maddie McCormack, Sam McCormack and Lyn Murray - aka the Rum Bunch. Conditions were perfect for rowing and spirits were high.
Thank you to all those that came out on the water and by foot to support our crew. To find out more about rowing and paddle-sports at BSC and how you can get involved contact Class Captain Laura Bradley on 07859 025381.
---
Open Meetings Reminder!
Don't forget to enter the upcoming Open Meetings.
Laser Open Meeting 18th Sept - details and booking available here.
Topper Open Meeting and Topper Training 2 Oct - for details and bookings please use these links Topper Open & Topper ITCA.
---
Scottish Dancing Meeting
Now that BSC is restarting some House events, we are looking to see if Scottish Dancing evenings might again be possible.
We need more people to come, especially those who have danced before (even if it was at school!) but anyone who is keen to try is welcome. Dancing is lighthearted and fun! Every other Wednesday evening.
There will be a social meeting on September 15th at 7:30pm to encourage people to come and meet and find out more about it all.
---
IT'S BONUS TIME!!
BSC lottery will be drawn on Friday Sept 10 at 7.30pm on the terrace.
Someone will win over £1000!
BSC Lottery details here.
Good luck all.
---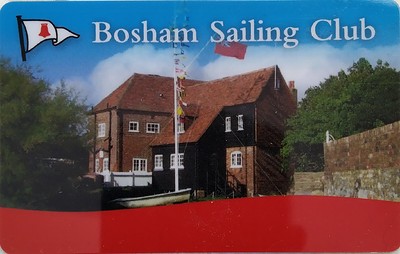 Need a Top Up?
Top up your Red Card quickly and easily here.
---
Last updated 15:53 on 8 September 2021