BSC Newsletter 13th April 2022
Published 10:30 on 15 Apr 2022
---
Cadet Super Sunday Friday 15th April
Super Sundays are back! 3BTB races in Cutmill for Fevas, toppers and Optimists. Briefing is at 0930 and launching is at 10am. First race at 1030.
Please can silver optimists ensure that they are easily identifiable with a streamer (available from your Class Captain).
Also, please can everyone ensure that their sail number and surname is clearly visible on your trolley and all old trolley tags are removed. For cadet lasers, 2BTB laser fleet races are taking place from the quay. First race at 1030.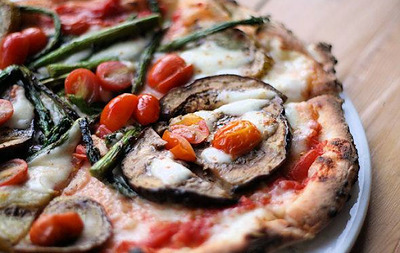 Stoked Kitchen Friday 15th April

Come and get a delicious wood fired pizza from Stoked Kitchen who will be at the club from 12:00 this Friday!
No need to book just turn up and buy on the day.
---
Rythe Trophy and Optimist Easter Egg Series 17th &18th April
More cadet racing is scheduled on Easter Sunday and Monday and silverware is available to be won! 2xBTB races each day and great Junior Week qualification opportunities.
More information available on all cadet racing this weekend is available via your fleet Whatsapp group and Class Captain.
Volunteers are still needed for some duties - please sign up.
---
Race Officers for Easter

Call out for any members who are able to help as Racing Officers over the Easter Weekend.
Please get in touch via the office on 01243 572341 or alternatively email RCDinghies@boshamsailingclub.com
Your support would be most welcome!
---
Topper Open Meeting
A reminder to book the ITCA training & BSC Open on 23rd/24th April. This is going to be a fantastic weekend for topper sailors & a great chance to get some practice/races in before the summer season.
Saturday 23rd - Topper training is run by ITCA from Cobnor. The training is open to any sailors at RYA Stage 2 level or above. Book the training here.
Sunday 24th - BSC Topper open meeting from Cobnor. For details and entry please visit event page here.
---
Junior Week update for Toppers
The topper fleet will be divided by sail size rather than into 'silver' and 'gold' groups for JW this year. There will be a fleet for those sailing with a 4.2 size sail and a fleet for those sailing with a 5.3 size sail.
Anyone wishing to sail a 4.2 in any other sailing at BSC, e.g. Super Sundays, trophy events, are very welcome to do so. For those moving into toppers this year, sailing with a 4.2 is a great way to make the move.
---
Bosham SC Cadet Easter Hunt
The annual cadet Easter hunt organised by the Cadet Committee will be taking place on Friday 15th April after the Super Sunday racing, at approximately 14:00.
Please meet by the wooden gates at the club entrance. We look forward to seeing our junior members then.
---
Easter Sunday Lunch 17th April
This coming weekend! Why not join your fellow members in the Clubhouse for a delicious roast lunch on Easter Sunday.
Two sittings are currently available. For menu details and to book your place online see here.
---
BSC Flag Pole Update
Our BSC Flag Pole has been painted and is ready to be lifted by crane into position next week when the fresh concrete has fully cured.
Many thanks to our fantastic BSC trainers who helped us move it to create space for the Pizza Van on Friday.
---
Last updated 10:39 on 15 April 2022