BSC Newsletter 21st September 2022
Published 08:49 on 22 Sep 2022

---
UKLA Qualifier at HISC

Huge congratulations to James Curtis who sailed a very consistent series to finish third at the recent ILCA 6 qualifier event at HISC.
This is a ranking event to qualify sailors for various GBR slots.
James, at just 17, was also first male, first U21 and first U19. The high calibre fleet consisted of almost ninety competitors and the two sailors who finished ahead of James are both in the British Sailing Team and chasing places for the next Olympics.
See the full article in 'YachtsandYachting' here.
---
Race Team for this Weekend!
We are in need of a race team for this coming Sunday 25th September.
It is quick and easy to sign up on the duty roster here OR if you prefer please contact the office to let us know.
We would be most grateful for your support!
---
Super Sunday 25th September

The 6th Super Sunday of the season is taking place this coming Sunday.
We are still in need of more volunteers so please follow this link to sign up online.
Briefing will start at 09:30 with launching at 10:00.
See you there!
---
Sizzling Kitchen this Sunday!
Sizzling Kitchen are back at BSC this Sunday 25th September from 12:00.
They will be once again serving their renowned wood fired pizzas for all members.
No need to book just turn up on the day.
---
BSC Cruiser Race Weekend
Bookings are now open for the Cruiser Race Weekend on the 8th and 9th of October.
This includes a race around No Mans Fort and a "round the cans race".
There are some very impressive trophies up for grabs! Book your place online here.
---
Chaloner's Challenge Cup
Introducing Chaloner's Challenge Cup!
To be awarded annually, Chaloner's Challenge Cup is a new initiative to recognise users of Chichester Harbour who have overcome personal challenges to be afloat.
Any Harbour user who has overcome a challenge to remain afloat can be proposed.
For applications please see here. For the news article with full details please follow this link.
---
Rowing at BSC
Rowing at the Club is available all year round and coached sessions are available on the website.
Simply book online here and let our rowing coach Peter Haining take you through it all.
To find out more about rowing and the different options available please see here.
---
Ladies Love Lunch 30th September!

Places are filling up fast for the BSC Ladies Lunch on Friday 30th September.
From 12:30 in the Clubhouse, join us for a delicious buffet lunch provided by our fabulous caterer Helen Clegg. A glass of bubbly is included in the price!
To book your place or view the full menu please click here. We look forward to seeing you!
---
Calling all new BSC members October 2nd!
A couple of times a year we host informal coffee mornings for new members.
It's a great way to meet other members and the team, ask any questions you have and find out about upcoming activities.
Please book your place online to give us a steer on numbers.
---
Exercise Class Monday
Monday night exercise class is back! Classes are run by our Coach Peter Haining and held in the club every Monday at 17:30.
It's a brilliant class that caters to all abilities and focuses on strengthening stretches be it for sailing, rowing or skiing or just generally being more nimble.
Please book via the calendar online.
---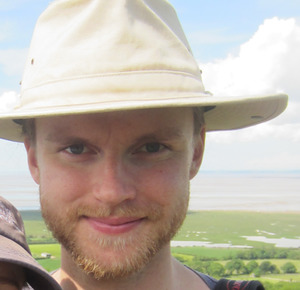 The Birdman is back!
Join local ornithologist Hugh Baggaley for a guided walk around the Harbour at Bosham to discover the remarkable array of birds found here. The walk is suitable for all levels of knowledge, and no prior experience is required.
Walks exclusively planned for members are 1st October, Wednesday 11th January & Sunday 12th March, when different varieties of birds are likely to be seen.
Bookings via the website calendar here.
---
Membership Direct Debits
Unfortunately, due to multiple issues with our bank, direct debits for membership subscriptions were not processed in July and August. We hope to process a catch up for these subscriptions alongside the normal monthly payments in September.
These issues also led to the lottery not being run in August. All very frustrating for everyone at our busiest time of the year.
Sorry for any inconvenience caused.
---
Dinghy Handicap Racing Survey
Our first sailing survey was emailed to all members recently.
The survey will close this Friday.

Please complete the survey here.
---
Last updated 22:02 on 16 January 2023