BSC Newsletter 4th May 2022
Published 10:46 on 9 May 2022
---
Junior Regatta 29th May
Online bookings for the BSC Junior Regatta are now open!
After Junior Week, this is the next biggest event in the cadet calendar. Trophies and prizes are available to be won on the day for Gold & Silver Oppies, Toppers, Fevas, 420s and Lasers.
It promises to be another fantastic day and great Junior Week qualification opportunities. For more information and to enter, please click here.
---
Feva Open 4th June
Online bookings for the BSC Feva Open are now live!
Four back to back races are scheduled for the Fevas from the Committee Boat.
For more information and to enter, please click here
---
Junior Week qualification deadline
A gentle reminder that the Junior Week qualification deadline is 23:59 on Sunday 5th June.
Any cadet wishing to participate must complete a minimum of 4 races/days in the boat and position they wish to sail in for Junior Week. The only exception is for Year 13.
Online entries open on Monday 6th June. Junior Week is taking place 6-12th August. Please contact your class captain if you have any queries.
---
Harbour Cruise
We are planning to host a cruise to explore our beautiful Harbour on Tuesday 14th June.
Scheduled around high tide to ensure easy access on and off the quay, this is an outing for those members who don't have a boat but would like to get on the water. Retired members and guests of members are all welcome.
Club and Flag Officer boats will be used. If you are interested in taking part please contact RC Cruisers at RCCruisers@boshamsailingclub.com.
---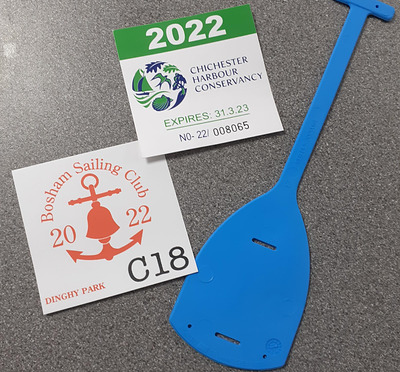 Dinghy Park Stickers/Tags

Please collect your 2022 dinghy park stickers and trolley tag from the office. Boats & kayaks not displaying a 2022 sticker are liable to be moved so that the allocated contact for that space can keep their boat in its correct location.
Trailers kept in the dinghy park also require an allocation & sticker unless they are in the space where the boat would normally be.
And don't forget that all craft including paddleboards and kayaks require a valid Chichester Harbour Conservancy sticker to be displayed when on the water.
---
New sit-on Kayaks!
Some very exciting news! BSC has two new sit-on kayaks for members to hire. They are free during the week with a fee at weekends.
All the detail on how to hire and small print is on the website here. A big shout out to the BSC Lottery for funding these!
If you're not part of the lottery as yet click here to find out how you can take part.
---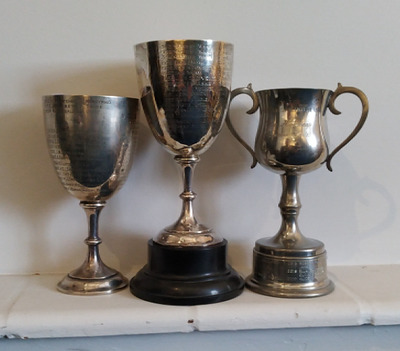 Trophy Returns Reminder!
Please remember to return any Masters and Junior Regatta trophies to the office.
Trophies should be polished and engraved before they are returned.
Thank you.
---
Kathrine Turver has a New Baby Girl!

We are delighted to announce the safe arrival of baby Winter!
Born on the 17th April weighing a very healthy 9lbs!
Both mum and baby are doing brilliantly and Kathrine is looking forward to introducing Winter to BSC in the near future.
---
Friday Supper 6th May
Don't forget to book your place for the next Friday Supper! This coming 6th May from 19:00.
Once again the delicious food will be provided by our caterer Helen Clegg.
To see the menu options and to book your place follow this link.
---
BSC 50/50 Lottery 13th May
The next monthly lottery will be drawn on Friday 13th May (lucky for some!) at 19:30 in the Clubhouse. Our very own Commodore Paddy Mirams will be calling the draw!
The results of the March Lottery (drawn April 8th) were Sue Ross, Prim Hoult and Valerie Brown. Congratulations to all!
To see full details see here. To join the BSC lottery, please email lottery@boshamsailingclub.com.
---
Is this your boat?
Please contact the office to advise your storage plans.
Thank you.
---
Last updated 22:02 on 16 January 2023