Bosham Reach Virtual Talk Thursday 25 February 6pm
Published 15:13 on 22 Feb 2021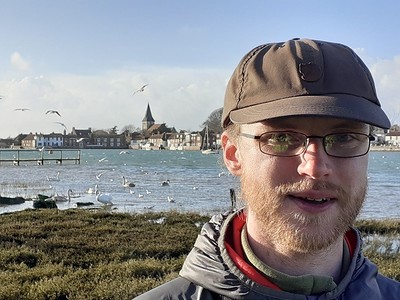 The Birdman of Bosham Online Talk, Thursday 25 February 6pm.

After George Storton's revealing insight into the Royal Navy for the first Bosham Reach webinar, our second online talk takes to the wing and the world of birds. If you have ever wondered how to tell an oystercatcher from a curlew this is the talk for you!
Your online guide is the award-winning young ornithologist and Bosham resident, Hugh Baggaley. Since graduating in 2017, Hugh has run guided birdwatching walks for the RSPB and birdwatching boat tours for the Chichester Harbour Conservancy. And as someone who also runs Birdwatching for Beginners talks, he insists that no prior knowledge is needed in order to appreciate our feathered friends.
Bosham Reach online webinar by Zoom, 6pm Thursday 25 February. The link to join will be sent to all members the day before.
Last updated 17:36 on 25 February 2021