BSC Newsletter 27th July 2022
Published 09:13 on 28 Jul 2022
---
Cadet Super Sunday 31st July
This Sunday is the last opportunity for Optimist, Topper and Feva sailors to do some practice racing prior to Junior Week and to generally test out boats/kit to ensure that everyone and everything is all set up and ready.
For any sailors that have done courses over the summer holidays it is also a good opportunity to put into practice what they have learnt.
Briefing for all at midday on the terrace. We still need a few more volunteers so please can parents sign up for a duty if their cadet is racing.
---
Bosham Junior Week late entries
A reminder that the deadline for any Bosham Junior Week late entries or social bookings is this Sunday, 31st July.
In addition, the deadline for the adult bop pre-wine orders fast approaching too.
To make any bookings, please click here for wine pre-orders and here for late entries.
---
Junior Week Reunion - 13th August
Calling all previous Junior Week competitors - the countdown is on for the Junior Week Reunion 2022!
Last year's event was a huge success and with DJ Si booked in, this year is looking just as good! So dig out your sailing gear and keep an eye on the website for food and ticket info.
If you have any questions, contact Grace Radford graceaspinradford@gmail.com
---
Bosham Sailing Club Regatta - 27th August 2022
Your Regatta Needs You!!
Organisation of our flagship fantastic sailing event is well underway, but we are seeking volunteers for some important roles.
Having people in these roles early on makes the day run smoothly and is very rewarding.
See here for full details and sign up for duties on the duty roster.
Contact RC Dinghies at RCDinghies@boshamsailingclub.com / 07733 324259
---
Cadet Training
There are still a few remaining gaps on cadet training courses over the summer holidays and October half term.
Please click here for more information and to make any bookings.
---
Sizzling Kitchen Pizza this Sunday!
This coming Sunday 31st will be another opportunity to purchase one of Sizzling Kitchen's delicious pizzas!
Serving from 14:00. No need to book just turn up and enjoy!
To see menu choices please follow this link. We look forward to seeing you!
---
Trophy Returns Reminder
With Bosham Junior Week fast approaching, it is now time for any trophy winners of Junior Week 2021 to return their trophies to the BSC office engraved and polished.
Please can everything be returned by Friday 5th August at the latest.
Thank you!
---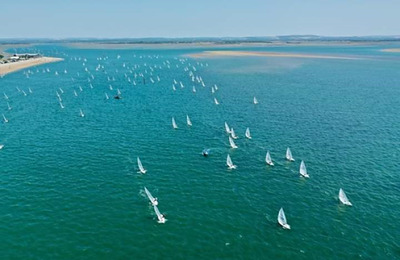 ILCA (Laser) National Championships 2022
The 18th - 22nd July saw over 250 ILCA (Laser) sailors gather at Hayling Island Sailing Club for the National Championships 2022.
Four Bosham Sailing Club members participated: James Curtis, Emma Curtis and Alex Strassberg-Alonso in the ILCA 6 (Laser Radial) & George Ellis-Miller in the ILCA 7 (Laser Standard).
For the full report see here.
---
BSC 50/50 Lottery
Winners June lottery (drawn July 8)
1st Andrew Young
2nd Robin Tillett
3rd Gill Craig
For full details of previous winners and the upcoming draw dates please see the BSC website here.
---
Lost Property Reminder!
If you have lost any items of sailing equipment or clothing please do visit the office to check the lost property. We have various items which need to be returned asap.
---
Last updated 11:45 on 13 July 2023